This week's Tea & Toast takes on a Traditional Nest journey as we wander through Style No# 4 of our Tea & Toast Style series.
…
So what does a traditional nest look like? Grab some tea & toast and come with me – I'll show you.
For you, the Mostly D'ers. Enjoy!
Style No# 4 :: Traditional Nests
~ Mostly D's: Traditional Nester.You love antiques and unique pieces for your nest. You especially love dark timber and heavy fabrics. Historical feathering bits and pieces adorn your nest. English style houses with ornate trimmings are your ideal nesting places. You are nostalgic and love bookshelves and old books, barley twist lamps, silver ware and chandeliers. You love pre-1920's artwork and kitchenwares.~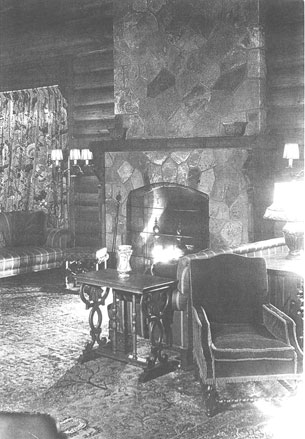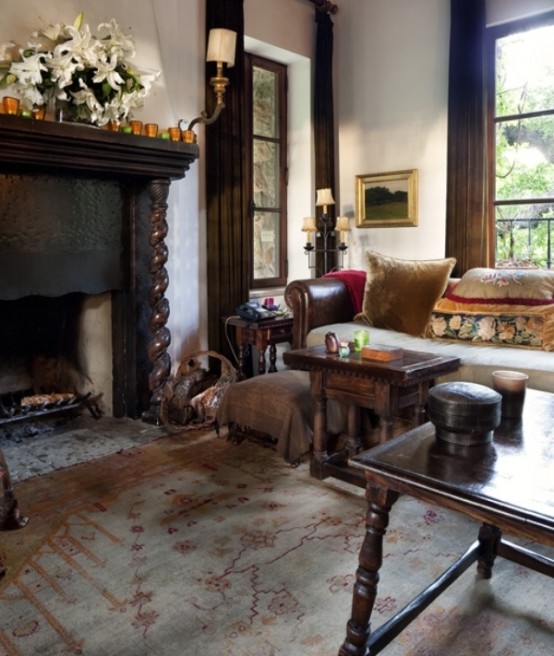 Let's stop for a minute.
Have a sip of tea. Nibble that toast. Now …
What did you think? Are you into those antiques?
I have to say that as much as I adore old wares, and you know I do, I'm a vintage girl as opposed to a traditional antiques one. It's all a bit too heavy and dark and decorative for me. I have a feeling you may feel the same way, unless of course you are a mad antiques collector, then of course you would love all of that up there.
What I thought I'd do now is take you on a slightly different traditional nesters slight detour. Bringing the old into the modern may just feel a little more appealing. Taking the 'light and airy' out of the modern look and throwing in an ornate antique piece here and there can add a quirky contrast to a more contemporary nest. And since we are all living in the modern world I thought it might be fun to bring the past and the present together.
Here we go, traditional nest journey detour up ahead!
Well I hope you enjoyed that traditional twist at the end. I also hope I didn't wreck it for you traditional nesters out there.
Two more styles to go in our Tea & Toast Style Series.
Happy Tuesday!
Kim x