Yah, it's Tea & Toast time again! I've got my cuppa in my favourite red stripy mug and some promite on toast ready to go. What about you? I'll wait for you to grab your goodies……
….Ready?
Today, Tea & Toast is a drool fest for me. It's all about the industrial vintage look that I'm loving right now (and have for a long, long time). It's all about metal and rust and worn timber and filing cabinets and drawers and signs and letters and trestle tables and lights and pretty much anything useful and long lasting and vintage.
A friend of mine recently picked up a wonderful treasure at an auction. A beautiful and very large industrial light on a chunky metal stand. He is such a show off too! He can't stop talking about the light and how special it is and how much he knows I want one. Lucky his wife is such a dear friend of mine, that's all I can say;)
I love all of the old metal lettering that seems to be everywhere lately. I so need to get me some of these….
I love the rustic bits on walls and chunky timber and metal repurposed coffee tables…
via
I love metal filing cabinets, especially ones like this with so many drawers…
And other storage…
And how about a blackboard thrown in for purpose…so useful and they look fantastic…and don't you love these metal chairs. They are everywhere lately too, have you noticed?
Work benches like this send shivers down my spine. I love them! I would so love one as an island bench in my next nest. And, hello!!!, look at those divine drawers, stools and gorgeous light!…wiping drool off my chin right now
Me want one of these!!!!!!!!!!! Dream lights alert!!!!!!!
It's not vintage industrial if it doesn't have a funky sign, or two, or three…
And just a little more vintage industrial eye candy before you take that final slurp of tea and lick that final toasty crumb off your finger…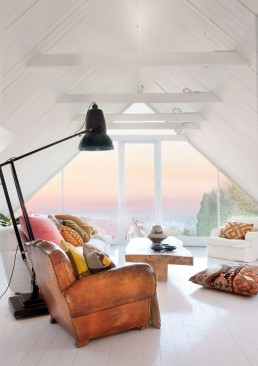 via Stash Studios - what a lovely blog:)
What did you think? Are you a fan of vintage industrial?
Happy Tuesday!
Kim xx