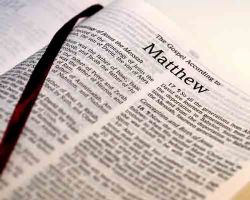 To many the Bible is just an old, dusty, decaying book of lectures and morals and punishment. If read without understanding and faith it could be viewed that way, I guess. But to me, it is the living, breathing word of God and I am so very thankful for it in my life.
There are many, many scriptures, passages in the Bible, that I hold dear to me. But I think the one that always comes to mind, especially when my heart is troubled and anxiety wreaks havoc in my soul, is Matthew 11:28-30.
28 Come to Me, all you who labor and are heavy-ladened and overburdened, and I will give you rest.
29 Take My yoke upon you and learn of Me, for I am gentle and humble in heart, and you will find rest for your souls.
30 For My yoke is easy and My burden is light.
Today, and every single day of my life, I am grateful for Matthew 11:28-30.
What are you grateful for today?
Why don't you pop on over to the lovely Maxabella's and see what other bloggers are grateful for today.
Kim xx