Lynda rang me one day, very excited about her latest recycled purchase.
The phone call went something like this:
Lynda: Guess what I just got?
Me: Tell, tell, tell!
Lynda: Twenty old, timber framed windows from the tip for $20.00!
Me, thinking to myself: Bargain...but what the heck is she going to do with all of those?
Lynda: Guess what I'm going to do with them?
Me: Tell, tell, tell.
Lynda: I'm going to get Steve to make them into a glass house.
Such a great idea. It got me thinking about my own nest and how much I'd love to extend the growing period of my tomatoes and beans and summer herbs. 
After some internet therapy I've come up with these great lovely constructions from others who have also had the same idea as Lynda.
Wouldn't one of these look gorgeous in our vegie gardens?
Hope you get some wintery inspiration from these...can't wait to see Lynda's glass house. Hurry up, Steve!
Go to this link http://www.instructables.com/id/Greenhouse-From-Old-Windows/step8/Add-the-Shelves-and-Fans/ and you'll find instructions on how they built this fantastic green house out of windows. So cool!
 http://www.robomargo.com/windows.html
A drawing of a glass house made out of recycled windows.
http://slowcavore.blogspot.com/2008/04/building-greenhouse-out-of-salvaged.html
For the instructions and details of how this glass house was made, go here: http://sites.google.com/site/alexshobbysite/Home/greenhouse
http://www.finehomebuilding.com/item/12541/blue-greenhouse-made-from-old-windows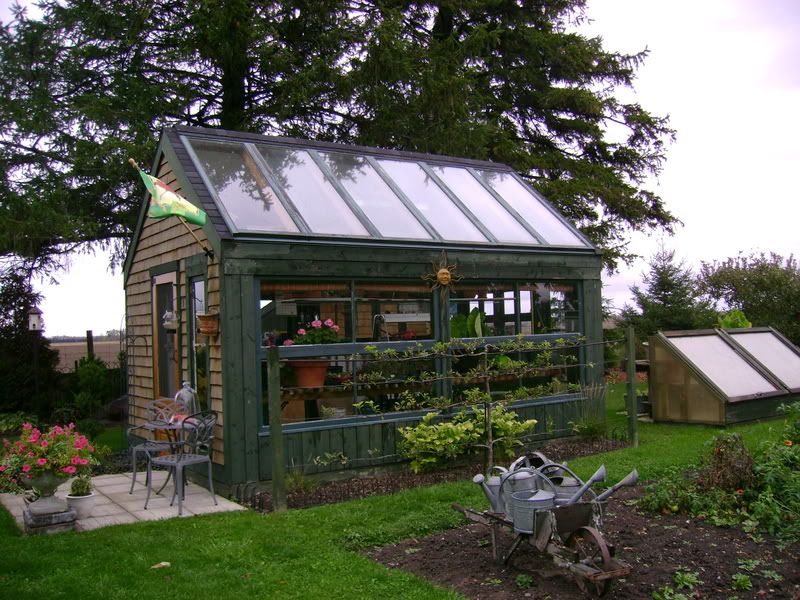 http://gardentenders.com/projects/175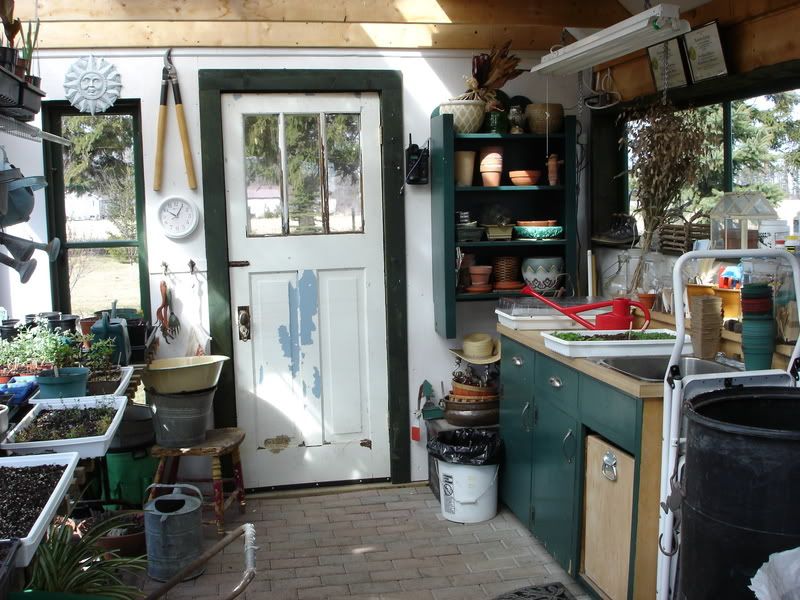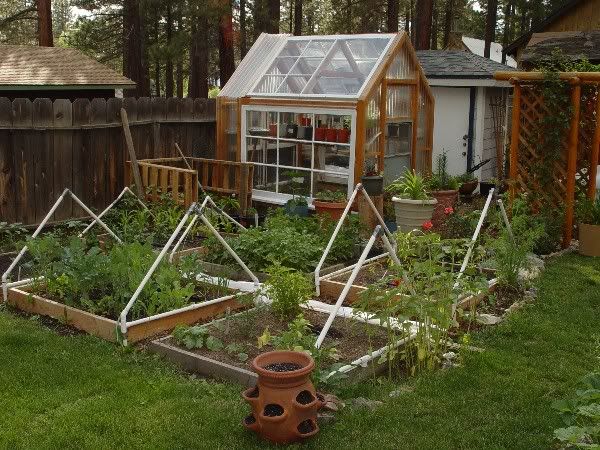 http://i6.photobucket.com/albums/y220/vickie039/DSC00736.jpg
Look out Garage Sale Saturday, I'm a comin' ....